Hello, welcome to the web space of Kirk Goldsberry.
I am the author of Sprawlball, out this April, a new book about the NBA. Message me at goldsberry at gmail, or follow me on instagram or twitter @kirkgoldsberry
Twitter
Instagram
Pre-order now at:
"Beautifully illustrated and sharply written, SprawlBall is both a celebration and a critique of the 3-point shot and how teams like the Warriors and Rockets have used it to dominate basketball. Whether you come away appreciating today's NBA even more or longing for the days of the post game and the mid-range shot, if you want to understand how the modern NBA came to be, you'll need to read this book."
– Nate Silver,
editor of fivethirtyeight.com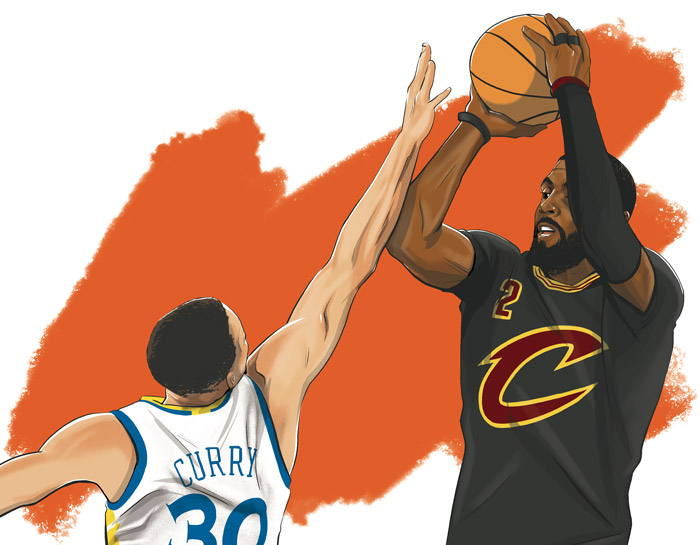 "Basketball has changed so much in the last 20 years. This book does an amazing job of describing where the NBA has been, where it is now, and where it's going."

– Chris Bosh, two-time NBA Championship winner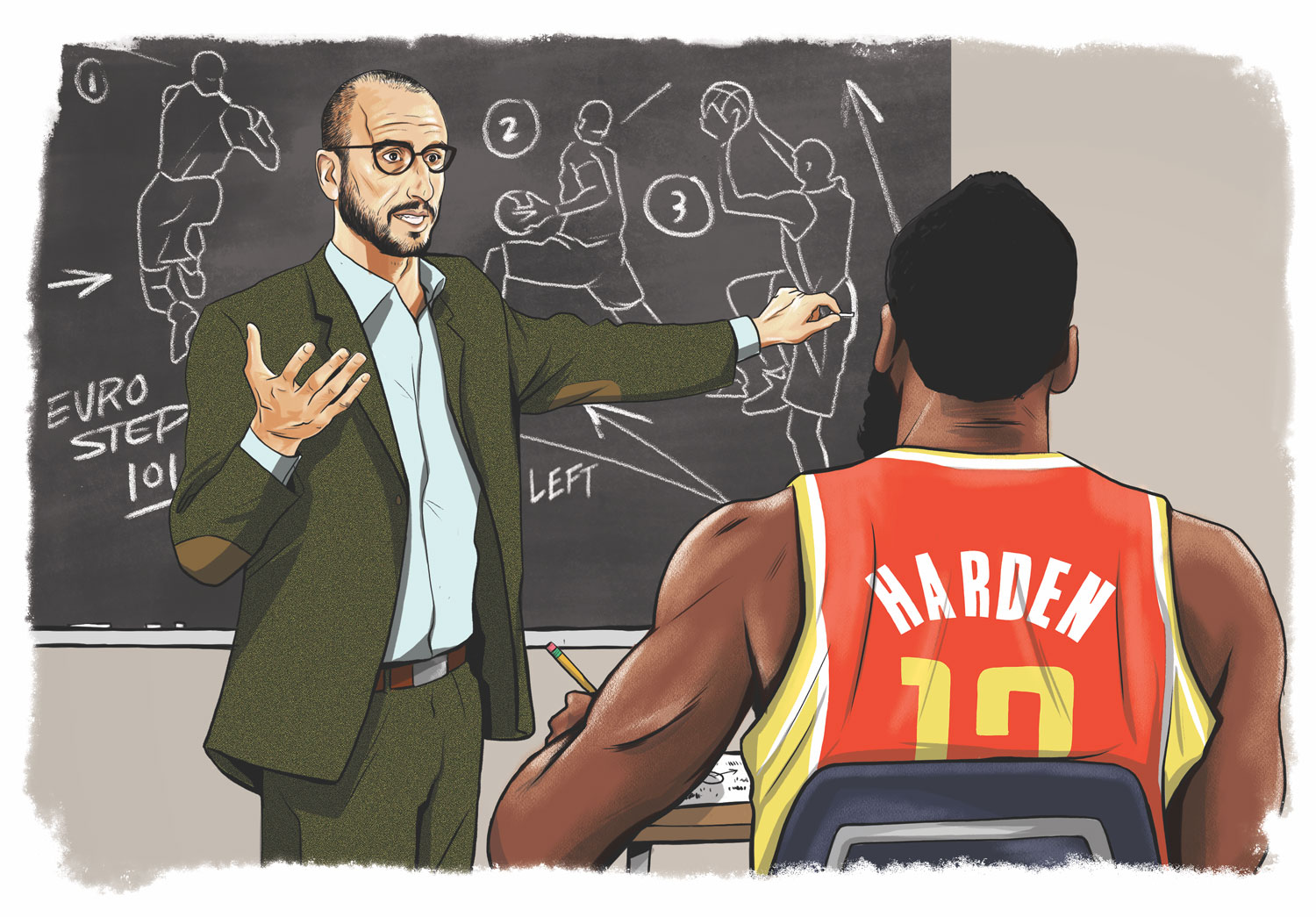 "Lots of books tell you about the NBA. Few books, however, teach you about the NBA, and that's what Goldsberry does here with Sprawlball, a smart and insightful (and sneakily funny) look at the way that the league has been stretched out into a free-for-all of three point shooting (a three-for-all?) and streamlined offensive attacks. Get this book. Read it. And then pretend like it was you who had these thoughts about the game when you're watching basketball with your friends."

– Shea Serrano
bestselling author of Basketball (and Other Things) and The Rap Yearbook
Meet Kirk
I grew up in State College, PA in the 80's and 90's before attending Penn State. After graduating, I worked as a cartographer for FEMA in D.C., and for Delorme Mapping in Yarmouth, Maine. I Ieft Maine for Santa Barbara where I studied mapping as a grad student and met my lovely wife. We have moved around from California, to Michigan, and Massachusetts, before settling down in Austin, Texas. We have 2 children and I spend most of my time either hanging out with them or mapping basketball players.
Academic
I studied Geography at Penn State as an undergrad before getting a Master's and a Ph.D. from UC-Santa Barbara. I was an assistant professor at Michigan State from 2007-2011 before accepting a visiting position at Harvard in 2011. My expertise in geography is in mapping and Cartography. I love maps.
Basketball
In 2012 I published my first work on basketball analytics at the MIT Sloan Conference. This paper changed my career. Following its publication, I helped create the 2012 NBA Finals Preview at the New York Times, before accepting a part-time position at Grantland, which at the time was just starting. I left Harvard and academics in 2013 and went to work at Grantland full-time, where I stayed until the site was shut down in 2015. At that time, I accepted two jobs on the "team side" – 1) as the head analyst for Team USA Basketball and 2) as the Vice President of Strategic Research for the San Antonio Spurs. I still do work at Team USA, but left the Spurs in September of 2018 to return to writing and teaching.
Teaching
Between UCSB, Michigan State, Harvard, and UT-Austin, I've been teaching at universities for over a decade. My courses aim to enable students to harness the power of graphic communication by understanding fundamental concepts as well as learning contemporary design techniques. I am currently teaching Sports Analytics within the McCombs School of Business at the University of Texas.